We are an authorized pan and Castle Worldwide testing center.
We proctor various exams using computer-based testing, which is an efficient way to provide a secure and consistent environment for certification and licensure while significantly enhancing the candidate experience.
High-stakes examinations are vitally important to the careers of the people who take them. Certification and licensure are essential qualifications for some individuals to work in their chosen professions, and they provide the means for these individuals to market their expertise to consumers, the public, or the employers seeking skilled workers.
In today's heated business climate, getting a certification not only adds value to your resume but also sets you apart from the pack. It clearly emphasizes your dedication towards your profession! That's because every employer desires a person who has precise knowledge, skills, and ability in the exact area of the discipline for which they need an employee for.
Certifications and credentials are becoming increasingly more important to many businesses who are hiring new employees. A job candidate with a certification and/or credential usually moves up the list in terms of the likelihood of being hired. In addition, some employers require that a prospective employee already have a credential or certification in hand as a requirement for consideration for a position.
The testing center is located on the second floor of our main campus in Woburn: 800 West Cummings Park, suite 3250. Note: this is a different suite than our campus. For directions, please click here.
pan, a TALX company, is a secure Internet-based testing system for corporate and government clients.
Castle Worldwide provides testing services to certification and licensure organization, corporations, educational institutions, government agencies, and trade and professional associations.
We conduct pan and Castle testing at both our Woburn - main office and Dorchester/Milton - satellite locations.
Exam Testing Hours - Our testing hours are Monday through Friday 9:30 am to 4:00 pm. All exams must be completed within this time period.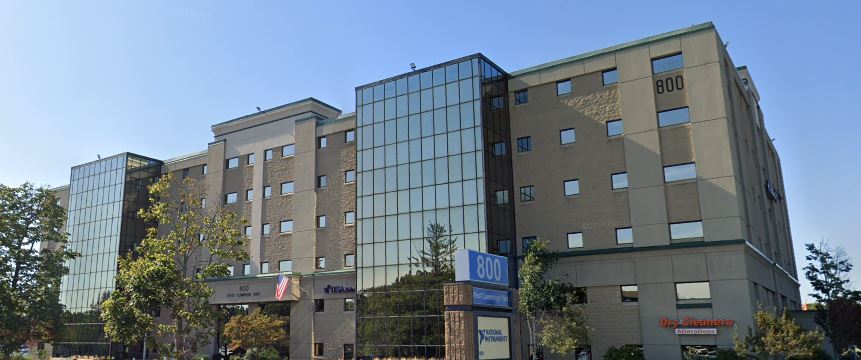 Woburn Campus Building
Testing Center is in Suite 3250
Testing Center
800 West Cummings Park, Suite 3250
Woburn, MA 01801

Dorchester/Milton
Testing Center
Testing Center
2 Granite Avenue, Suite 200
Milton, MA 02186