Clinical Medical Assistant
How to Become a Healthcare Professional
You can train to become a clinical medical assistant in less than six months, and our hybrid online and hands-on program costs a fraction of what other schools are charging.
---
There are few industries that offer as much opportunity and stability as the healthcare industry. If you are considering a career in healthcare, becoming a clinical medical assistant may be perfect for you. A career in medical assisting can provide you with everything you're looking for: a short training period, excellent job opportunities, a good salary, and a professional working environment.
If you are ready to start a career as a healthcare support worker, you'll find everything you need to become a clinical medical assistant right here.
A career in the healthcare industry can provide men and women with rewarding work in a variety of medical specialties, and the opportunity to collaborate with and work alongside physicians and patients of all ages. This program, including science and administrative courses, prepares students to work as a Clinical Medical Assistant. Graduates will be able to check vital signs, assist in physical examinations, perform electrocardiograms, administer CPR, draw blood from patients, collect and prepare laboratory specimens, plus many other clinical duties. After students complete this program they are prepared for an entry-level position in a hospital, clinic, doctor's office or other health care facility.
Program Overview
This program is designed to educate the students in the field of medical assistance by providing theoretical instruction with concurrent laboratory training in general medical clinical procedures, laboratory skills, diagnostic procedures, and healthcare office management and administration. This hybrid program consists of four modules and each module runs for 4 weeks (80 hours per module), incorporating both online and hands-on training. It also incorporates an externship program, which is designed to provide graduates with additional hands-on training experiences in both clinical and medical administrative office skills.
Objectives
Upon course completion, students will be able to perform in a medical office environment with the knowledge and skills to:
To provide basic knowledge and understanding of human Anatomy and Physiology and related terminology.
Understand general changes and processes involved in anatomical human illness, including physical, psychological and social.
Practice of interpersonal relationships and therapeutic communication.
Basic medical clinical procedures, laboratory, and diagnostic testing and procedures.
Perform complex procedures for medical testing on human beings: EKG, Venipuncture, and
Surgical aseptic techniques.
Externship
Students enrolled in the Clinical Medical Assistant program are required to complete an Externship with a minimum of 160 clock hours as fulfillment of the Clinical Medical Assistant certificate.
Students are considered candidates for an Externship while they are in training. At the beginning of the program, students will be introduced to the Externship program. The goal of the Externship is to provide students with the opportunity to learn about the health care industry and job function as a Medical Assistant or in a medical office support role. The Externship is a great way for students to gain real-world experience in an environment that mentors the students as well as introduces them to a professional working environment. Students are expected to search for full-time employment and take the opportunity to prove their knowledge, skills and dependability to a potential employer.
Performance and attendance are carefully monitored and reported back to the school. Attendance and punctuality are indicators of reliability and professionalism, and students are encouraged to view the Externship in the same manner as they would a full time job. Students must submit a monthly time sheet to the MTI Externship Coordinator, signed by the site supervisor. Students will be considered to have successfully completed the Externship when they have complete 160 clock hours and have received a rating of "average" or above on the final evaluation.
Students will qualify for entrance into an Externship if they meet the following criteria:
Maintain an overall grade of "C" or higher throughout the program.
Achieve an overall grade of "B" or higher in the core courses and labs.
Receive and show documented proof of the required immunizations.
Submit a CORI free of any criminal convictions.
Maintain a professional attitude throughout the program.
Complete an up to date resume and cover letter (resume writing is available at MTI).
Students who qualify for an Externship must meet with the Externship Coordinator by the time they have completed 50% of the training program to begin their search for an Externship opportunity. Students are strongly encouraged to be proactive and help identify Externship sites. The Externship Coordinator will provide the following services, offered through MTI's Externship Program, to assist students in obtaining an Externship:
Train and assist students in their search for an Externship.
Assist students in obtaining a CORI background check.
Direct students in getting the required immunizations.
Prepare an Academic Affiliation Agreement between the student and the selected Externship facility.
Provide liability insurance for the student during the Externship, including processing of the paperwork to cover the students.
Coordinate with MTI's Job Placement Specialist to ensure resume and cover letter preparation is completed.
Monitor the student's progress during the Externship; maintaining contact with both the student and the immediate supervisor at the Externship facility.
Communicate the student's progress in the Externship to the appropriate Career Center Counselor.
Course Outline
The Clinical Medical Assistant program can be completed in as few as 16 weeks plus a 160 hour Externship.
| | | |
| --- | --- | --- |
| | Introduction to Health Care and Medical Terminology | |
| | | |
| | | |
| | Clinical Medical Assistant Techniques/Labs | |
| | | |
| | | |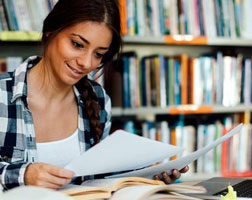 REQUEST INFORMATION
See how Millennium Training Institute can save you time and money on your career focused education.
Learn More