Medical Administrative Assistant
Break Into the Medical Field
Medical administration and its related occupations are the fastest growing opportunities in healthcare. Insurance companies are spending more time combating fraud and abuse, and the aging population requires more health services. As a result there is an increase in the demand for qualified administrators in hospitals, physician's offices, ambulatory care centers and specialty clinics.
---
Our interactive online training is perfect for flexsble scheduling and teaches students how to interpret industry regulations and the administrative disciplines that keep medical offices and clinics of physicians, dentists, chiropractors, and optometrists running smoothly. After students complete this program they are prepared for an entry-level position in a hospital, clinic, doctor's office or other healthcare facility. If you're looking for a career in healthcare, our Medical Administrative Assistant training is an invaluable way to gain necessary experience while working alongside qualified professionals.
Program Overview
The program teaches students how to become an essential part of any medical office. Each course will examine different aspects of the profession. Course subjects include: computer application, medical terminology, anatomy, medical law and ethics, medical office operations, HIPAA regulations, computerized medical billing, medical coding, insurance claim processing, medical records and the healthcare environment. Interactive online class training provides students with the administrative disciplines with use in medical offices and clinics. Upon completion of this program, students will be trained for entry-level positions in fields of medicine and health care occupations.
Objectives
Upon course completion, students will be able to perform in a medical office environment with the knowledge and skills to:
Keep records of health care practices
Medical Terminology basics
Overview of Diagnostic Procedures and Pharmacology
Develop skills pertaining to principles and practice of insurance and reimbursement processing
Revenue cycle, accounts receivable and reimbursement
Medical terms as related to anatomy & physiology, body systems, common diseases
Health Insurance: Managed Care, third party payers
Government agencies: CMS Medicare, Medicaid, TRI-CARE
Patient record and release of patient information and HIPAA
Legal and ethical Considerations
Course Outline
The Medical Administrative Assistant program consists of 320 hours and can be completed in as few as 16 weeks.
| | | |
| --- | --- | --- |
| | Medical Office Administration | |
| | Medical Terminology & Anatomy/Physiology I | |
| | Medical Terminology & Anatomy/Physiology II | |
| | | |
| | | |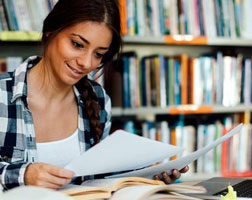 REQUEST INFORMATION
See how Millennium Training Institute can save you time and money on your career focused education.
Learn More