Network Systems Specialist
How to Land a Career in Computer Science
The ever-increasing changes in the computer industry have created a demand for people who have the knowledge and skills to install, configure, and troubleshoot microcomputers and networking systems. Students must also be able to readily adapt to changing networking and operating systems environments.
---
Our Network System Specialist program offers extensive hands-on practical experience with comprehensive, instructor-led training, labs and real life exercises. Students learn PC hardware, operating systems, networking, and network administration with a concentration in network security.
Because certifications are a reality in the computer industry, Millennium Training Institute provides course material for exams leading to certification in A+, Network+, MCSA and Linux.
Program Overview
The program is designed to provide a solid foundation in Information Technology. Students will obtain skills in configuring and building personal computers, diagnosing and troubleshooting hardware and software related problems, network hardware and operating systems, TCP/IP addressing and subnetting, cabling technologies, network switching and routing, fault tolerance and disaster recovery, how to protect against attacks and malicious code, and local and domain security principals. Students who successfully complete the program are prepared for an entry-level position as a Desktop Support Technician, Remote Support Technician, Customer Service/Help Desk Support, Field Service Technician, Tech Support Specialist, PC Support Technician, Network Support Technician and other related areas.
Objectives
Upon course completion, students will be prepared to take the various certification exams (optional) and able to perform in a business environment with the knowledge and skills to:
Design and build personal computers
Diagnose and troubleshoot hardware and software related issues
Install both desktop and server operating systems
Setup advanced network devices and technologies
Provide a secure computer environment for standalone and networked computers
Course Outline
The Network Systems Specialist program consists of 28.5 semester credit hours and can be completed in as few as 37 weeks (62 weeks for evening only classes).
| | | |
| --- | --- | --- |
| | Office Application Skills | |
| | | |
| | A+ Operating System Essentials | |
| | | |
| | | |
| | Windows Client Based Operating Systems | |
| | | |
| | Windows Server Network Infrastructure | |
| | | |
| | | |
| | | |
| | | |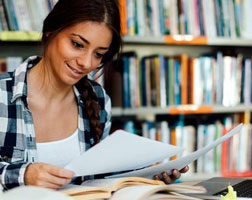 REQUEST INFORMATION
See how Millennium Training Institute can save you time and money on your career focused education.
Learn More