Millennium Training Rooms
Business
Seminars
Startups
Technology
Classrooms
Different Sizes for Different Needs
Whether you're holding a seminar for 10, 20, or 30 people, need a regular classroom for your own training, or have a one-time need of space to meet with your group, we have you covered. Our versatile meeting rooms can be set up in a variety of configurations to suit your needs. And our on-site team means you can focus on your presentation, not on logistics.
Host Your Own Presentations
Whether you are giving presentations, lectures, seminars, or working hands-on with your participants, hosting your training sessions at Millennium Training Room will provide you a professional environment to impress your attendees. Our classrooms can be configured pre-equipped with WiFi and the IT requirements that you need, or you can bring your own devices. We can configure the rooms so that there are only projectors, whiteboards, and desks; or just an empty classroom space if you need to spread out with your own equipment. Talk to us about what you are trying to do and let us help.
Connect to Everyone
Millennium Training Rooms also offers a full range of audiovisual equipment, including projection systems, screens, mics, and the ability to set up collaboration tools to allow you to share your sessions with participants across the country.
Ideal Solution
Gather employees from different places for an interactive experience.
Your Teaching is Your Success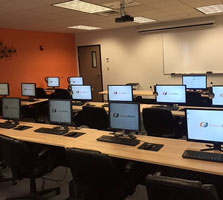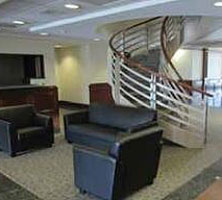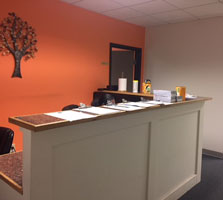 Not sure how to get started? Here is a punch list of considerations to help guide you through our process.
Identify the Requirements for Your Project:
You have the material for your presentations, you have participants ready to attend, you just need a place to connect with them and share your mission. In any project, especially one with a lot of moving parts, it's vital that you take the time to identify every requirement up front. This can seem like a daunting task, but if you break it down into smaller steps it becomes much more manageable. How many participants will you need a space for? Do you want a clean friendly environment? Consider some options in Step 2.
Things to Consider:
Furnished;
Unfurnished;
Audio/Video;
Projectors;
Whiteboards;

WiFi Internet;
Computers for your participants and what programs;
Bring in your own equipment;
Accessibility;
Regular cleaning for COVID-19 protection;
Timing/scheduling. Need it fast?
Get a Quote:
Even if you don't have your list together or just need to talk through it, complete the form below to receive a quote, we are here to help. We do this all the time, so we have ideas and can walk you through the options.
Follow us on Facebook to get the latest opportunities to share your mission with others.
Start by completing a request for a quote so we can evaluate your needs and circumstances, find out our pricing, and how we can help grow your business.
DORCHESTER/MILTON
2 Granite Avenue, Suite 200
Milton, MA 02186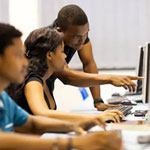 Computer Based Training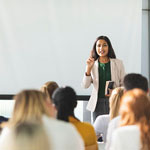 Lectures/Seminars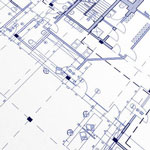 Open Classroom Layouts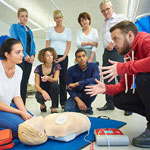 Hands On Teaching