Learn About a Career in Computer Science
The ever growing need for computer specialists in the business environment encouraged Millennium Training Institute to focus on career training to help interested people like you develop the skills needed to get started in the field of Information Technology (IT).
Our programs help students analyze, test, troubleshoot, and evaluate existing network systems, such as local area network (LAN), wide area network (WAN), and Internet systems or a segment of a network system. They will perform network maintenance to ensure networks operate correctly with minimal interruption. Our experienced instructors work with our students to help them obtain a variety of certifications in their selected computer field.
The Bureau of Labor Statistics (BLS) lists a professional working as a Computer Network Support Specialist as earning $76,000 per year, with a positive growth factor. The US Department of Labor reports that most Network Systems Specialists begin as Computer Support Specialists and then advance after gaining experience in areas such as providing technical computer assistance and monitoring computer systems.
IT jobs are among the highest paid and have the highest job satisfaction. IT is very often associated with innovation and development; this, in turn, is the key to national competitiveness. The possibilities for future developments are expected to be even greater than they have been in the past.
Currently there are more IT jobs than qualified people to fill them, and this field has the greatest potential for even more. When you consider the expected growth in IT, it's easy to see that companies simply need more talent. Don't miss out on pursuing the large number of open positions available right now.
Working with computers is a discipline that offers rewarding and challenging possibilities for a wide range of people regardless of their range of interests. IT requires and develops capabilities in solving deep, multidimensional problems requiring imagination and sensitivity to a variety of concerns.
If you're ready to get started, or if you have questions about how our interactive online PC Network Support Specialist program will help you advance your career, we're here to help you navigate this process.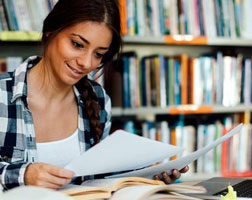 REQUEST INFORMATION
See how Millennium Training Institute can save you time and money on your career focused education.
Learn More