Business Services Administration
Those who pursue a Business Services Administration program gain access to an extensive education program that provides them with all of what they need for achievement in today's business world.
---
Our online training is perfect for flexible scheduling and teaches students computer system components and functionality, the Windows® desktop and file management system, Microsoft® Outlook, Word, Excel, PowerPoint, and cloud based Google® Suite applicaitons. By engaging in tangible tasks and drills, students will gain skill with these applications, as well as build up essential teamwork abilities. As a result, they become a great asset to their working environment.
An education in business is an important investment in your future. With a business education, you will acquire the knowledge and skills needed to succeed in today's dynamic and competitive economy. You will gain an understanding of the fundamentals of business, including finance, accounting, marketing, operations, and management. With this knowledge, you will be able to develop business acumen, build leadership skills, and make informed decisions that lead to success. A business education will also equip you with valuable soft skills, such as communication, problem-solving, critical thinking, and teamwork, that can help you stand out from the competition.
Program Overview
The Business Services Administration program is comprised of a variety of interactive online courses to fit your schedule, which will provide you with invaluable knowledge and skills to succeed in an office environment. Comprehensive instruction is provided in major Microsoft and Google Suite applications in the Windows environment. Students will receive comprehensive instruction in fundamental business office skills.
To enhance these skills, students will improve their business writing skills and understand the need for strong ethical and professional standards in a business office setting. Upon successful completion of this program, the student will have gained the necessary knowledge to obtain an entry-level position in any business office setting: law firms, accounting firms, health care organizations, financial institutions, educational institutions, and any other small businesses that utilize office application skills.
Objectives
Upon course completion, students will be able to perform in a business support environment with the knowledge and ability to:
Create, format, edit and merge documents and letters.
Create and provide a multitude of spreadsheet designs to suit a variety of business needs.
Business writing essentials.
Understand the types of information required and maintained in a business/office setting.
Work with video conferencing systems.
Use cloud-based applications.
Recognize and apply basic ethical terms and concepts.
Course Outline
The Business Services Administration program consists of 320 hours and can be completed in as few as 16 weeks.
| | | |
| --- | --- | --- |
| | Essentials of Business Communication | |
| | Business Office Essentials I | |
| | Business Office Essentials II | |
| | Cloud Office Collaboration | |
| | | |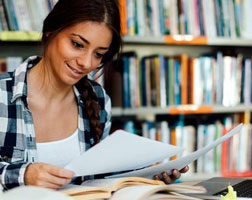 REQUEST INFORMATION
See how Millennium Training Institute can save you time and money on your career focused education.
Learn More